Our Fleet
The right equipment for all jobs
Mobile All-terrain cranes are lightweight and capable of lifting extremely heavy loads to great heights. They are easily and quickly repositioned from one area to another and can operate in a fraction of the space that other cranes need, making them perfect for narrow working spaces.
Most common Mobile Crane uses are:
Roads
Bridge construction
HVAC units
Steel erection
Tandem lift
City Cranes' compact design makes for ideal hoisting on constricted sites specifically within close proximity to buildings. They show all their strengths completing crane work in industrial buildings and supporting line and press rebuilds or overhead crane installs while maintaining acceptable safe exhaust.
Most common City Crane uses are:
Press rebuilds
Robot cell install and maintenance
Inner plant maintenance
Overhead crane new installs or maintenance
2 winch capability for pump replacement
Boom Trucks with their wide load hauling capability to 12 ft provide spacious room for materials, easily load and move sea cans. When combined with a tag trailer, it offers a capacity up to 30 ton. Our Boom Trucks help save cost over using a crane and separate transport. Clip-on or suspended man basket is available.
Most common Boom Truck uses are:
Equipment hauling
Residential Construction
Pools/Hot Tubs /swim spas
AMU/HVAC units
Scaffolding erection
Our rough terrain cranes are excellent for lifting on job sites with uneven conditions: dirt, rocky, bumpy and other rough terrains. Quick set up, no ground matts required most scenarios, Pick and Carry capability, small set up area and partial outrigger charts are some of our rough terrain cranes' advantages.
Most common Rough Terrain Crane uses are:
New site installs from ground up
Large residential installs
Structural steel install
Roofing install
Long Term Maintenance Projects
Carry-Deck cranes with their 360o rotating boom within the center of the machines are capable of picking and carrying materials smoothly. They have capacity on outriggers up to 30,000 lbs and pick & carry capacity up to 17,000 lbs. Man basket is available.
Most common Carry Deck Crane uses are:
Plant maintenance
New plant install
Inner plant steel , electrical , piping , HVAC install
Window installs
Residential install for tight locations
The Crawler cranes move on treads which allow them to pass through unpaved areas and challenging landscapes. With their pick and carry capability, they can handle weights up to 80 tons and the offset jib allows for long radius and tall building work. Using crawler cranes is more cost-effective than a mobile crane with better lifting capacity.
Most common Crawler Crane uses are:
Cement Bucket forming and pouring
Steel erection
Hollow Core Install
Water Tower installs and Maintenance
Support for Tower cranes on the same sites
Not sure which crane to rent for your project? We're here to help!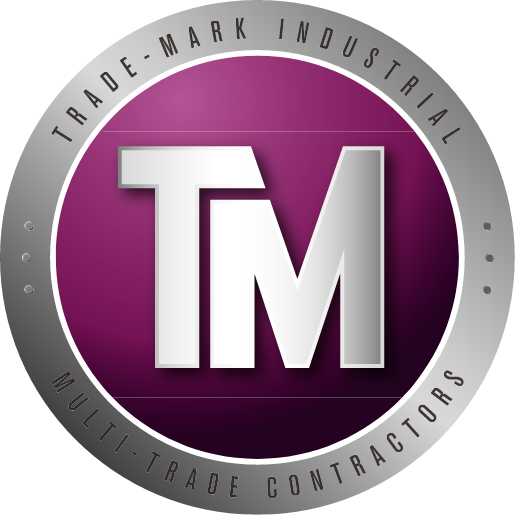 Trade-Mark is well-equipped, experienced and capable of successfully completing heavy rigging projects, regardless of size or complexity. Our customers count on us to provide our expertise in handling difficult challenges with confidence. We will customize heavy rigging solutions to fit your needs, safely and efficiently.
Trade-Mark not only offers a full line of heavy rigging and equipment installation services, we also offer specialized heavy haul transportation. We are committed to providing superior service to our clients paired with technical excellence.
We are expert crane operators
ROC Corp provides mobile crane services built for long reach and heavy loads. Our customer and safety focused personnel have made us an emerging leader in the craning industry in Southwestern Ontario. Our expert crane operators are highly trained and qualified to tackle any project that you have.
Our safe and well-maintained equipment is always ready to go whenever you need it. We offer 24 hours a day, 7 days per week emergency service to ensure all of your hoisting needs are met, whether your project requires us for only a few hours, or a longer period of time.